---
My name is Melanie Lambert Stapler. I was born and raised in Carroll County. I attended Temple schools from Kindergarten through graduation.
I married my high school sweetheart 35 years ago. I am thankful for my hubby who served in the United States Navy for three years aboard the U.S.S. Ranger; he served during the Persian Gulf Conflict. He helps me with all my "projects"... I can't thank him enough for his loving support!
We have one son who is 30 years old. We are so proud of him!
I am thankful to live next door to my parents.
I love Jesus, my family, my friends, and our three dogs-dogs are my favorite pet! I enjoy reading, hiking, walking in the woods behind my home, gardening, and playing piano and a little (very little) guitar. I hope to learn to play the banjo and saxophone one day! My mom wants me to learn to play the harp.
My husband, son, and I go kayaking when we can. I also hope to travel more with Mr. Stapler in the near future.
I have been teaching since 1988 which makes this my 30th year teaching. Teaching is my calling and my passion. I believe the children are our future. Just as the song says, "teach them well and let them lead the way!" It is my pleasure to support students as they aspire to be all that they can be! Children should be encouraged to try without fear of failure. That is my goal as a teacher, to provide a foundation for their future learning while instilling in each student a love of learning, especially reading! Reading is the foundation for all other learning. If you can read fluently, you can study and learn almost anything!
Some of my favorites:
Author: Francine Rivers
Books: The Bible, The Atonement Child, Redeeming Love
Band: Need to Breathe, Big Daddy Weave, and Zach Williams
Songs: Lay 'Em Down, Redeemed, and Chain Breaker
Multiplied, Old Church Choir
Restaurants: Chick-fil-A, Gabe's Downtown, Loco Mex, Texas Roadhouse, Casa Sol
Drinks: Sweet Tea
Dr. Pepper
Candy: KitKat
Rolos
Kisses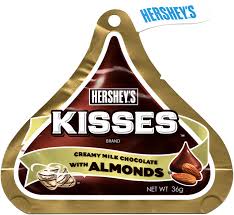 Flowers: Gerber Daisies
Roses
Easter Lilies
...just about any flowers!
I also love shopping at
and
!
I move turtles
from the road so they won't get killed.