Welcome to Counselor's Corner at IES!
Thank you for visiting the Counselor's Corner! We are so glad you are here! We hope you find the information helpful and that it explains the role of the school counselor and the services available at Ithica Elementary for all students. Please feel free to contact us by email or phone if you have questions, suggestions, or concerns. Working together enables us to make Ithica a wonderful place to learn!
#ItsGOtime! #carrythebanner
Who are School Counselors?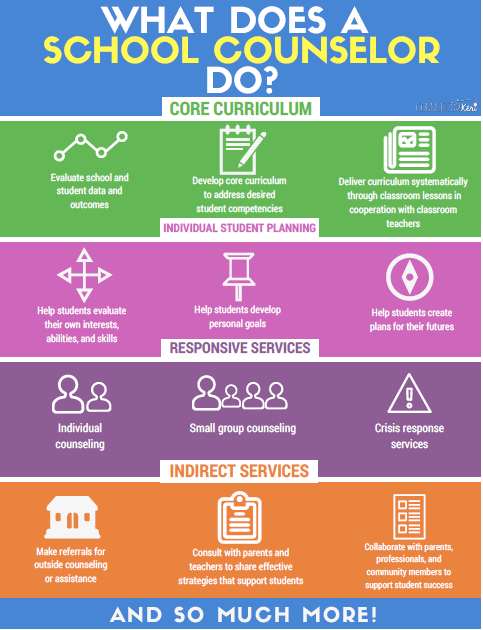 Ithica Elementary is proud to partner with Willowbrooke for the 2021-2022 academic year to offer school-based counseling for students that are in need of additional emotional supports and/or mental health services.
If you or your child would like more information about this program, please contact Mrs. Hindman to discuss the referral process. You may also self-refer for services by calling (770) 812-8863 or by filling out the online form here.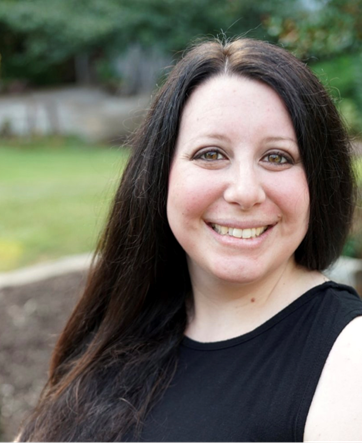 Erin Durham, MA, LPC earned a Bachelor's in Psychology with a Minor in Criminology and a Master's in Professional Counseling from the University of West Georgia. She is a Licensed Professional Counselor and began working at Willowbrooke in 2014. Her areas of focus are trauma, depression, anxiety, and parenting skills. As an expressive therapist, Erin incorporates art, music, and play therapy to engage her clients in healing and harnessing their full potential.
Ithica's Comprehensive School Counseling Program
The mission of the Ithica Elementary School Counseling Program is to provide a foundation for the continual success of every student by providing a comprehensive school counseling program that encourages the highest level of student achievement through the development of academic, personal/social, and career readiness competencies.
Parents and students can expect the comprehensive counseling program to be focused on the academic, social/emotional, and career development of all students.
Our counseling curriculum teaches problem solving skills utilizing Kelso's Choices. We focus on defining big and small problems, how to use "I" statements, and the importance of choice in resolving interpersonal conflict. Our program incorporates Mindfulness techniques to assist in stress reduction such as belly breathing, grounding techniques using the 5 senses, and progressive muscle relaxation. We partner yearly with the Prevention Advocacy Resource Center (PARC) to provide our students with body safety education, utilizing the "Speak Up, Be Safe" curriculum. Each year, students in grades 3-5 visit local college campuses and our school partners with local volunteers to host a career day. This is part of our program's future-focused initiative.
Group Counseling is based on teacher referral and student needs. If your child is referred for group, parents will be provided a letter detailing the group curriculum and outline. Group will be voluntary and parents must provide written consent for their student to participate. Groups typically run 6 to 8 weeks with a maximum of 6 students per session and are taught during Exploratory.
Students can be referred by administration, teachers, and parents for short-term individual student planning. Students can self-refer utilizing the counselor referral form found in Google classroom. Students and parents can expect us to work with students to solve problems, discuss choices and consequences for behavior, and assist in learning new coping strategies.
Dear Ithica Parents and Students,
Welcome to the 2021-2022 school year! We are so excited to work with all of our Titans and looking forward to a phenomenal year that allows us to all grow and develop together. We understand that many families are still experiencing challenges due to COVID-19, please know we are here to help and assist as we all navigate through these tough times. To help parents and students, we have created Google Classrooms again and plan to utilize them throughout the school year. We encourage you and your student to access and use the resources available for your child's grade level. Inside these classrooms you and your child will find lessons on social emotional wellness, mindfulness, book readings, social justice, and career cluster information. Please use the classroom codes listed below:
Add Google Classrooms
5th Grade is IT! -szjmihu
4th Grade is IT! - kgeik6a
3rd Grade is IT! - l5ff2xb
2nd Grade is IT! - y7lvh6f
If parents need to reach out to us please do, we check email and phone messages periodically throughout the school day and respond to concerns within 24 hours. Please click
here
to view additional resources available for you and your student. You will find educational resources, counseling resources, and a Google Form for families in need.
Titan Tough,
-💙💛-
Mrs. Hindman & Ms. Brown